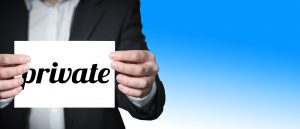 Privacy Policy
In order to address your privacy concerns, Equitus Law Alliance, PLLC ("Equitus", "us", "we", or "our"), is committed to protecting your information as provided in this privacy policy (the "Policy").
This Policy describes the types of information we may collect from users ("users" or "you") or that users may voluntarily provide to us when they visit our website, including the webpages and services delivered through the domain equituslaw.com and any other domain used by Equitus that specifically incorporates the terms of this Policy (collectively, the "Site). This Policy does not apply to: (i) information collected by Equitus offline or through any other means; or (ii) any third party, including through any application or content that may link to or be accessible from or on the Site.
If you do not agree with our policies and practices, DO NOT ACCESS, VIEW, OR USE ANY PART OF THIS SITE. By accessing, viewing, or using the site, or by submitting your information to Equitus using the site, you consent to this Policy.
Information We Collect
We collect information you share through the Site. We may collect personally identifiable information, such as your name, postal address, email address, phone number, or any other identifier by which you may be contacted online or offline ("Info") only when you have voluntarily provided such Information to us.  Generally, we use the Information only for the purpose for which you have divulged the data to us, such as to answer your inquiries.
We may also collect information concerning you, including, but not limited to, the kind of product or service you are seeking from Equitus.
We do not control these third parties' tracking technologies or how they may be used.
How We Use Your Information
We may use the Information that we collect about you or that you provide to us, including any Information:
To present the Site and its contents to you.
To provide you with information, products, or services that you request from us.
To fulfill any other purpose for which you provide it.
To carry out our obligations and enforce our rights arising from any contracts entered into between you and us, including for billing and collection.
To notify you about changes to the Site or any products or services we offer or provide through it.
In any other way, we may describe when you provide the Information.
For any other purpose with your consent.
When reasonably practicable, Equitus will attempt to respect your privacy. We do not rent or sell your Information to outside marketers. Equitus may share your Information with its officers, members, employees, accountants, attorneys, and agents, or with Equitus' business partners. In certain circumstances, we may share data with vendors to help us:
Provide you with products and/or services that you requested from us.
Operate or conduct maintenance and repair of the Site or the equipment used to operate the Site.
Perform statistical analysis.
Send you email or postal mail.
Provide customer support.
We may provide information to regulatory authorities and law enforcement officials in accordance with applicable law or when we otherwise believe in good faith that the law requires it. There may be instances when we may access or disclose your Information in order to protect or defend the legal rights or property of Equitus and its employees and agents, to protect the safety and security of users, and to protect against fraud.
Equitus may sell, transfer or otherwise share some or all of its assets in connection with a merger, reorganization or sale of assets, or in the event of bankruptcy, without your permission. In such an event, Information may be one of the assets transferred.
We have implemented measures designed to secure your Information from accidental loss and from unauthorized access, use, alteration, and disclosure. All Information you provide to us is stored on secure servers behind firewalls. Your Information is restricted within our organization in order to correspond with you and provide the services that you requested from us. The safety and security of your Information also depends on you.
Unfortunately, the transmission of Information via the Internet is not completely secure. Although we do our best to protect your Information, we cannot guarantee the security of your Information transmitted through the Site. Any transmission of Information is at your own risk. We are not responsible for circumvention of any privacy settings or security measures contained on the Site.
The use of any Information provided by you to, or automatically collected from, a third party will be governed by that party's Policy.
Please note, that Equitus does not disclose Inforomation to third parties for their direct marketing purposes.
Governing Law
This Policy and any disputes related thereto shall be governed by and construed in accordance with the laws of the State of Tennessee, exclusive of its choice of law rules. This website is operated in the United States and the third parties with whom we might share your personal information as discussed above are also located in the United States or other countries located outside the EU. If you are located in the EU or EEA, or elsewhere outside of the United States, please be aware that any information you provide will be transferred to the United States. By using this website, participating in any of its services and/or providing your information, you consent to this transfer.
Equitus Law Alliance, PLLC may collect domain information and "cookies" – a small file which asks permission to be placed on your computer hard drive – to tailor the web application to respond to you individually. You may choose to accept or decline cookies.
California law permits customers in California to request certain details about how their information is shared with third parties. Under the law, a business must either provide this information or permit California customers to opt in to, or opt out of, this type of sharing. If you are a resident of California and have provided personally identifiable information in connection with obtaining services from Equitus Law Alliance, PLLC, you are entitled to request and obtain information regarding the customer information we have shared, if any, with other businesses for their own direct marketing uses. Please note that we are only required to respond to one request per customer each year. If you are a California resident, you may opt out of such future sharing of your personal information (as defined under the California Shine the Light Act) and/or request information concerning our compliance by contacting us at secretary@equituslaw.com or by sending a letter to Equitus Law Alliance, PLLC, 709 Taylor Street, P.O. Box 280240, Nashville, TN 37228.
Pursuant to the Children's Online Privacy Protection Act, Equitus Law Alliance, PLLC does not knowingly collect personally identifiable information or data from children under the age of 13. Equitus Law Alliance, PLLC prohibits children under the age of 13 from using any interactive portion of this website.
If you have any questions regarding this information, or to request information, please contact us by e-mailing us at secretary@equituslaw.com, or via the contact information at the top of this page.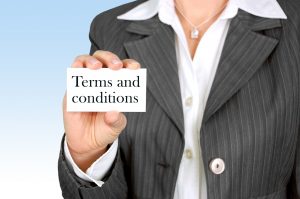 Terms of Use
By accessing, viewing, or using this site, YOU EXPRESSLY AGREE TO AND CONSENT TO BE BOUND BY ALL OF THE TERMS OF THIS AGREEMENT.
THESE TERMS OF USE constitute an agreement ("Agreement") made between Equitus Law Alliance, PLLC ("Equitus") and any person accessing Equitus' website ("You") with respect to your access to and use of the website, including any content, functionality, and services offered or delivered on or through the domain equituslaw.com and any other domain used by Equitus that specifically incorporates the terms of this Agreement (collectively, the "Site"). You agree to abide by all of the terms contained in this Agreement as a condition of your continuing to access, view, or use the Site. Equitus and You are collectively referred to as the parties.
Security. You shall be solely responsible for the security, confidentiality, integrity, and use of all messages and/or the content that You transmit to the Site.
Privacy. You agree that all information You provide to the Site or we collect about You, including but not limited to through the use of any interactive features on the Site, is governed by our Policy, and You consent to all actions we take with respect to your information consistent with our Policy.
Nature of Site Content. Equitus makes information available on this Site as a service to our clients and other friends for informational purposes only. The materials on this Site are not intended to constitute advertising, solicitation or legal advice, and transmission of the information from this Site is not intended to, nor does it, create an attorney-client relationship between Equitus and You or anyone else. This Site is not intended to be used as a substitute for specific legal advice, nor should You consider it as such. You should not act (or refrain from acting) based upon information in this Site without obtaining professional advice regarding your particular facts and circumstances.
Creation of an Attorney-Client Relationship. Use of this site by You or your contact with Equitus by email or otherwise will not establish an attorney-client relationship between You and Equitus unless and until a member of Equitus expressly and explicitly agrees IN WRITING that the firm will undertake an attorney-client relationship with You. As a result, You should not transmit any confidential or sensitive information to us until a formal attorney-client relationship has been established.
Confidentiality of Information Transmitted to Equitus. You also should be aware that if You send messages to Equitus (or any of its attorneys, staff, employees, agents or representatives) through email or through the Site, such means are not secure, and Equitus does not guarantee the confidentiality of such communications. No attorney-client relationship is created unilaterally by your sending to Equitus any information whether or not You consider such information to be confidential. Although Equitus makes reasonable efforts to read emails that we receive, Equitus reserves the right not to read or respond to any unsolicited communications.
Attorney Advertising. The contents of this Site may constitute advertising under the applicable laws, regulations and ethical rules (the "Bar Rules") of some jurisdictions. If this Site fails to comply with the Bar Rules of the state in which You are viewing this Site, Equitus does not wish to represent You.
This Agreement permits You to use the Site exclusively for your personal, informational, and other non-commercial use. The Site and all information and content contained therein is protected by contract law and various intellectual property laws, including domestic and international copyright laws.
You are solely responsible for any and all of your acts and omissions that occur when using the Site, and You agree not to engage in unacceptable use of the Site, which includes, without limitation, use of the Site to:
(a) violate federal, state, local or international laws or regulations;
(b) transmit unsolicited messages, chain letters, email, or other unsolicited commercial communications;
(c) conduct any systematic or automated data collection activities (including without limitation scraping, data mining, data extraction, and data harvesting) on or in relation to the Site without Equitus' express written consent;
(d) engage in any activity that interferes with or disrupts the Site (or the servers, networks, and databases which are connected to the Site);
This Agreement is effective upon your access or use of the Site and shall continue in full force until terminated. Equitus reserves the right, in its sole discretion and without notice, at any time and for any reason, to remove or disable access to all or any portion of the Site, suspend your access to or use of all or any portion of the Site, and terminate this Agreement.
If any provision of this Agreement is determined to be illegal or unenforceable, then such provision will be enforced to the maximum extent possible and the other provisions will remain fully effective and enforceable.
This Agreement is made in and shall be governed by the laws of the State of Tennessee without reference to its choice of law provisions. All actions, claims or disputes arising under or relating to this Agreement shall be brought in the federal or state courts within County of Davidson, Tennessee. The parties irrevocably submit and consent to the exercise of subject matter jurisdiction and personal jurisdiction over each of the parties by the federal and/or state courts within County of Davidson, Tennessee.
YOU HAVE READ, UNDERSTAND AND AGREE TO THE FOREGOING TERMS & CONDITIONS OF USE SET FORTH IN THE ABOVE AGREEMENT.