Business disputes, by their nature, are uncertain, disruptive, and expensive. Our litigation approach recognizes that legal remedies and procedures cannot be dealt with in isolation and need to be handled in partnership with our clients in order to meet their objectives and commercial aims. Our litigations services, therefore operate as part of an overall approach to the resolution of disputes for businesses.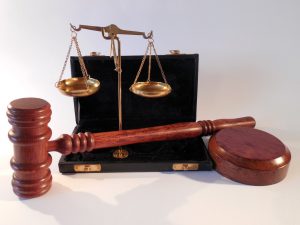 Our Approach
Our goal from Day 1 is and will be securing you as beneficial an outcome as possible.
Where problems or disputes arise regarding businesses, consulting us is the beginning of the end of the problem. We aim to achieve a commercial solution.
Whatever the problem, we offer a clear and concise description of your legal position. Because of our team's business experience, we will assess your legal position in the context of the overall commercial situation. By offering small and big picture solutions, you can make decisions with a clear eye towards your commercial best interests.
We understand that often the best solution is a quick solution. Therefore, we will seek to resolve the dispute instead of wasting time and resources with long litigation. However, if an easy resolution is not possible, we are willing to stand with you throughout the litigation process. We will use the full force of litigation tools to protect your interest.
We have assisted clients in
• Disputes over contract obligations
• Non-payment of debts
• Partnership disputes
• Shareholders or owners disputes
• Copyright, Design rights, trademark, and patent infringements
• Negligence cases against surveyors, architects, and accountants
• Landlord and Tenant problems and property disputes
• Construction disputes
• Employer/Employee difficulties
• Insolvency difficulties
• Defamation (libel and slander)
• Judicial Review Cases